Bring your GSA Schedule challenges to the Q&A, and let's start changing things for the better today!
Is your GSA Schedule keeping you up at night? Getting worried about losing it?
Join us and take action, so you can win the work you deserve.
You'll learn:
Why GSA Might Cancel Your GSA Schedule
When You're At Most Risk Of Losing Your Contract
What To Do When You Get "The Letter"
Do You *Need* That GSA Schedule? How To Decide With Confidence.
Three Ways To Drive Q4 GSA Schedule Business
Are you struggling with your GSA Schedule sales?
Concerned that you're about to get "THE LETTER"?
Judy Bradt and special guests Eileen Kent and Courtney Fairchild will show you 5 ways to save a GSA Schedule that's at risk due to lack of sales.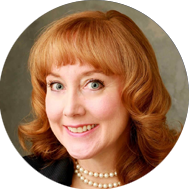 Kris Brinker, known as the Federal Sales Sherpa, has been a marketing and sales professional since 1986 for Government and Corporations alike. Since 2003, Kent sold and led federal sales teams to win millions in federal business for companies such as: Brook Furniture Rental in Chicago, IL with agencies and primes including Homeland Security, FEMA, DoD, the Pentagon, White House, US Senate, EPA, FBI, Secret Service, CIA, Defense Logistics Agency, Veterans Administration, Boeing, Lockheed, Bechtel, and Jacobs Engineering and Tecta America a 47-location national roofing company. At Tecta, Kent built a custom federal sales action plan for the roofing sales team to execute which let the company to win $65M in 18 months in Green, Solar and Cool roofing projects. Eileen has trained over 10,000 across the US in Federal Sales, Proposal Writing and GSA Schedule Contracting and she has built custom federal sales action plans for over 300 companies.
Courtney Fairchild, Co-founder & President of Global Services  Ms. Fairchild has been with the company since it was founded in 1997 and headed up the Global Services GSA Schedule Programs division from its inception. Over the past twenty years she and her team have successfully prepared, negotiated, and managed 2500+ Schedule contracts for Global Services' clients.  Ms. Fairchild is an authority on all GSA Schedules within the Multiple Award Schedule program and has spoken on related topics across the country. Ms. Fairchild has worked with companies ranging from multinational/multibillion-dollar publicly traded corporations to micro businesses consisting of only a few employees.
In addition to working with her government contractor clients in the private sector, Ms. Fairchild provides pro bono services to the Small Business Administration's SCORE program and Small Business Development Center to assist their constituents in learning about marketing to the federal government, specifically via the GSA Schedule. Ms. Fairchild's knowledge and renown have reached the federal government's procurement community itself and has led to invitations to moderate training sessions at agencies such as the U.S. Department of Veterans Affairs to instruct in improvement and implementation of contracting best practices from the agency side. It is this breadth of experience and exposure which allows Global Services to successfully negotiate the federal procurement marketplace for its clients. Courtney holds a bachelor's degree in Economics from Georgetown University.
Judy Bradt, Summit Insight's founder, brings you 30 years' experience working with more than 7,000 clients across diverse industries who credit her expertise in achieving wins worth in total over $300 million dollars. A dynamic speaker, author, consultant, and trainer, she has been recognized for client service excellence, business growth, contributions to the small business community and the success of women entrepreneurs by organizations including the U.S. Small Business Administration (SBA) and the Women's Business Enterprise National Council (WBENC). In addition to offering free monthly public webinars on federal contract success and high-value public and private training classes, Judy is the Vice President for Education and Training for the National Veterans Small Business Coalition. She holds a BA from the University of Toronto, and an MBA from McMaster University in Hamilton, Canada.