Want to win bigger Federal contracts, but don't always have the capability to self-perform the work? Or…about to out-grow your small business size standard, and need a strategy for robust transition into mid-tier?
Done correctly, a joint venture under a mentor-protégé program can expand both partners' capabilities, open up whole new streams of revenue and create a foundation for a strong growth transitions. Miss a step, though, and you'll risk serious negative consequences.
Join us to explore cooperative contractor relationships – including teaming and joint ventures. These strategies are getting more attention than ever from small and large businesses alike, and for good reason. The Small Business Administration's new "All Small" mentor-protégé program made it easier than ever for contractors to partner up with a mentor or protégé, and to form joint ventures for powerful competitive advantages.
You'll learn:
How SBA's Mentor-Protégé program works and who is eligible
What special advantages mentors & proteges have under this program
Common pitfalls and risks, and strategies to avoid them
Best practices for setting up a compliant Joint Venture agreement
Presentation: Just 30 minutes!
Then, I'll open chat lines for your questions for our guest! Maria PanicheIli, Esq. is a Partner, Government Contracting w/ Obermayer Rebmann Maxwell & Hippel LLP.  As a member of the Federal Group, Maria represents a national client base of prime and sub-contractors, with a focus on federal construction contracting, and small business procurement issues.
Maria Panichelli
Partner, Government Contracting
Obermayer Rebmann Maxwell & Hippel LLP
Maria's practice focuses on all aspects of federal government procurement law, including bid protests, Contract Disputes Act (CDA) claims and litigation, statutory and regulatory compliance counseling, and small business procurement. She represents a variety of government contractors including construction contractors, information technology and information system contractors, advisory and assistant service contractors, security contractors, dredging contractors, environmental remediation contractors, and suppliers. Maria counsels and guides her clients through the entire lifecycle of their government contracts, providing comprehensive representation that allows her clients to navigate complicated legal requirements while fulfilling their own business goals.
Having acquired substantial experience with the government's 8(a), SDVOSB, WOSB and HUBZone small business programs, Maria provides assistance to clients competing for small business program set-aside contracts. She assists clients with small business eligibility analyses and has successfully challenged negative agency findings regarding clients' SDVOSB, HUBZone, and 8(a) eligibility and defeated size- and status-related bid protests brought by clients' competitors. As part of her practice, Maria has considerable experience drafting teaming and joint venture agreements and advising small business clients on potential affiliation problems, subcontracting requirements, and the SBA's mentor-protégé programs.
Maria is active in numerous federal contracting- and construction-related professional associations.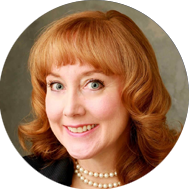 Eileen Kent,
the "Federal Sales Sherpa"
Eileen has been a trainer, subject matter expert and federal sales professional since 1986 for Government and Corporations alike. Between 1996 and 2002 she sold and led sales teams to win millions in federal business for Brook Furniture Rental in Chicago, IL with agencies and primes including Homeland Security, FEMA, DoD, the Pentagon, White House, US Senate, EPA, FBI, Secret Service, CIA, Defense Logistics Agency, Veterans Administration, Boeing, Lockheed, Bechtel, and Jacobs Engineering. She has guided her clients – including manufacturers, IT companies, professional services firms and more — to millions of dollars of federal contract success. For over twenty years, she has shared her skills and insights into federal sales success as a speaker and trainer with thousands of business owners in federal sales classes, seminars, and workshops across America. 
Judy Bradt,
CEO, Summit Insight, LLC
Judy brings you 30 years' experience working with more than 7,000 clients across diverse industries who credit her expertise in achieving wins worth in total over $300 million dollars. A dynamic speaker, author, consultant, and trainer, she has been recognized for client service excellence, business growth, contributions to the small business community and the success of women entrepreneurs by organizations including the U.S. Small Business Administration (SBA) and the Women's Business Enterprise National Council (WBENC). In addition to offering free monthly public webinars on federal contract success and high-value public and private training classes, Judy is the Vice President for Education and Training for the National Veterans Small Business Coalition. She holds a BA from the University of Toronto, and an MBA from McMaster University in Hamilton, Canada.