Are you a federal contractor who's frustrated by losing the projects you deserve to win? Do buyers keep giving work to your competitors, but never want to talk to you? 
Find out what really it takes to get in front of your federal buyer!
Join me and my special guests Dottie Romo, CEO, KD8 Consulting Former Contracting Officer, Department of Homeland Security, and Acquisition Specialist for the Department of Justice, FBI and (Back by popular demand) Eileen Kent, The Federal Sales Sherpa What you will learn: What contracting officers think of vendors Why they don't take your calls (and what to do next) What federal buyers really want How to prepare for that first call (and get invited back) PLUS: Hear Contracting Officers Share The Five Worst Mistakes (and how to avoid them)

PLUS GET THIS BONUS: "Ten steps to your contracting officer's door"
The webinar is complimentary. What you'll learn is priceless. 
Dottie Ramos
CEO KDB Consulting
Dottie Ramo established KD8 Consulting Services LLC in 2017,  to help individuals and businesses successfully navigate the federal market place and obtain greater return on investments. As as a warranted Federal Contracting Officer, Dottie worked with industry and federal program owners to develop strategy's for procuring products and services to fulfill their mission. In her career, she has awarded thousands of contracts, strategic vehicles, and task orders both competitive and non-competitive. She has also chaired and participated as a technical evaluator in source sections.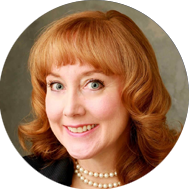 Eileen Kent,
the "Federal Sales Sherpa"
Eileen has been a trainer, subject matter expert and federal sales professional since 1986 for Government and Corporations alike. Between 1996 and 2002 she sold and led sales teams to win millions in federal business for Brook Furniture Rental in Chicago, IL with agencies and primes including Homeland Security, FEMA, DoD, the Pentagon, White House, US Senate, EPA, FBI, Secret Service, CIA, Defense Logistics Agency, Veterans Administration, Boeing, Lockheed, Bechtel, and Jacobs Engineering. She has guided her clients – including manufacturers, IT companies, professional services firms and more — to millions of dollars of federal contract success. For over twenty years, she has shared her skills and insights into federal sales success as a speaker and trainer with thousands of business owners in federal sales classes, seminars, and workshops across America. 
Judy Bradt,
CEO, Summit Insight, LLC
Judy brings you 30 years' experience working with more than 7,000 clients across diverse industries who credit her expertise in achieving wins worth in total over $300 million dollars. A dynamic speaker, author, consultant, and trainer, she has been recognized for client service excellence, business growth, contributions to the small business community and the success of women entrepreneurs by organizations including the U.S. Small Business Administration (SBA) and the Women's Business Enterprise National Council (WBENC). In addition to offering free monthly public webinars on federal contract success and high-value public and private training classes, Judy is the Vice President for Education and Training for the National Veterans Small Business Coalition. She holds a BA from the University of Toronto, and an MBA from McMaster University in Hamilton, Canada.