You could learn how use FPDS like a pro, to discover which agencies buy what you sell and who the incumbents are, before you spend another dollar on another proposal you can't win.
Your whole team could have a fast, powerful way, customized for your business, to get that contracting data in an easy-to-read format that gives you the answers you wanted.
The Federal Procurement Data Experience With Eileen Kent, The Federal Sales Sherpa
A done-for-you private service plus hands-on training for those who want concierge-style fast results.
With your custom-designed query tool plus a full hour of live private coaching, you'll know how to tap federal competitive intelligence like a professional analyst…so you can uncover opportunities ahead of your competition and know who you're up against in a bid effort.
You'll have the tools and skills to pull fresh federal competitive intelligence, over and over, without paying for any kind of subscription service.
Buy today & Get a FREE 30 Minute Bonus Session With Judy Bradt!
And know the three things many other sources, including free ones, don't tell you
Who Approved, Prepared or Modified the Contract.
We're ready when you are. But we only have a few spaces, and they are already going fast!

If you want your own AD HOC report created in FPDS and a one-hour one-on-one tele-seminar training on how to use it, complete with live session and audio recording, it's here.
Audio Recording: Refresh Or Onboard New Team Members
You'll also get an audio recording of your private session. That way, any team member who can't attend live can still get the benefit of the training.
You can go back and refresh your skills any time. And it's perfect for bringing a new team member up to speed!
Get this all for a limited time only $ 997. 
We are providing this below our cost, to help federal contractors.
Limited Time Offer
I don't know when we will offer this package again.
There are only ten packages at this price. Just Ten.
We want to serve those with the most urgent needs first.
Miss the top ten? You can still get it for $997
Still below our cost.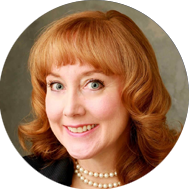 Eileen Kent, The Federal Sales Sherpa
She's done over 300 comprehensive Federal Competitive Analyses, over 60 of those for Summit Insight clients, 
And trained over 500 client team members, hands-on, 
in how to use FPDS. 
If
anyone
knows the value of the data inside FPDS 
and how to pull intelligence through the AD HOC Report, and how to bring a team up to speed fast, it's Eileen Kent.
If you want…
Precise answers you need to focus on specific buyers, competitors, and opportunities
Pre-call intelligence on the vehicles, vendors and methods your specific prospect prefers
Skills That Really Stick: Intensive, hands-on, personal instruction with a top national trainer
Audio Recording of Your Session
And you're ready to say goodbye to:
Federal Fear-of-Missing-Out
Thousands of dollars' worth of subscriptions
Costly classroom days and travel
"Read-The-***ing-Manual" Instruction
Watch-The-Video Training
Death by Powerpoint
Then you're ready for The Federal Procurement Data Experience. Right now.